Tuition: $1695.00 (Save over 30%!)
Prerequisites: None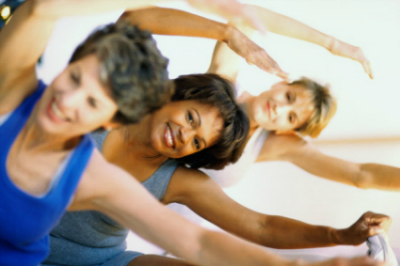 In the HAI Natural Health Consultant Diploma Program, you will develop the expertise and artistry to provide comprehensive natural health consultations for family, friends, and the community. You will come to embrace natural medicine due to its efficacy, scientific basis, cost-effectiveness, and high demand. You will learn to orient your natural health consulting practice around both high personal values and creative vision. You will discover how to realize a much higher rate of return in satisfaction, productivity, and profitability by connecting with the power of Strategic Synchronicity.
You will acquire the information and skills needed for using dietary wellness therapies to heal existing health problems, provide protection against further disease, and halt the premature aging process. You will learn about specific vitamins, minerals, amino acids, and other nutrients including where the nutrient is found, for which condition it might be supportive, suggested dosage ranges, and possible side effects or interactions. You will obtain the most current information concerning: the elements of a nutritious diet; how to select, store, and prepare foods to maximize their healing potential; phytochemicals and antioxidants; foods that boost immunity; key healing foods; the importance of proper food combining; and diet-based healing techniques. You will receive up-to-date information concerning the healing benefits of the Natural Foods Diet, water fasting, juice fasting, oxygen therapy, exercise detoxification, heat therapy, colon cleansing, kidney cleansing, liver cleansing, and herbal detoxification. In addition, you will learn how play and laughter, relaxation, visualization, a positive mental attitude, and love and forgiveness combat stress and cleanse the mind.
You will become familiar with the holistic approach to herbalism, which places it in a broader context revealing plants in their affinity for healing the whole person—their inner health, relationships, and life in the world. You will review the history and modern practice of herbalism, encompassing the influences of Welsh, Chinese, and Native American herbal medicine. You will come to terms with the vast range of herbal remedies available by considering them in terms of their actions on the body. You will also acquire information about specific herbs such as where it is grown, what part is used, for which concerns the herb might be supportive, data on the active compounds, suggested dosage ranges, possible side effects or interactions, and traditional and historical uses. Covered as well are the fundamentals of growing, drying, and storing herbs; the preparation of various herbal products such as tinctures, infusions, decoctions, ointments, and oils; as well as cooking with herbs and spices. Helpful information concerning aromatherapy and the chemistry of plants support a deeper understanding of plant synergy. You will come to appreciate how aromatherapy embraces holistic healing through lifestyle enhancement, natural prevention, and botanical medicine.
You will receive clear and thorough explanations for each of the major systems and organs of the body. You will discover how learning the language of the chakras and nurturing these spiritual qualities can simultaneously strengthen our physical bodies and help us heal illness and maintain health. You will learn how to use Clinical Kinesiology to reveal chakra imbalances, food sensitivities, immune system function, unique health problems, and also to identify healing recommendations. You will explore the basic techniques of energy healing including sensing energy, clearing energy blockages, eliminating negative self-talk, using affirmations, balancing the chakras, cleansing the auric field, relieving pain, and creating forgiveness. As well, you will come to understand how to bring the frequencies of light, color, sound, essential oils, and crystals through the chakras to restore harmony to the body, emotions, mind, and spirit.
Most importantly, you will develop the skills necessary for the creation of comprehensive Holistic Wellness Plans. A project, wellness planning practicum, and individualized faculty guidance support learning. Also provided are numerous questionnaires, forms, and client handouts to aid you in the client assessment and wellness plan development processes.
The advanced skills developed in the NHC Diploma Program will enable you to start or enhance your own holistic healing business; provide in-depth holistic wellness consultations; integrate natural health therapies in your work as a doctor, nurse, massage therapist, or any other healing profession; or offer your holistic healing expertise in other professional capacities. Considering that some similar programs may cost many thousands of dollars, this program is clearly an astounding value. But most amazing of all, upon completion of any five HAI courses you will also earn Certification as a Holistic Health Practitioner (HHP).