"For anyone thinking about working with HAI
and the wonderful Dr. Floyd, well then go for it!!"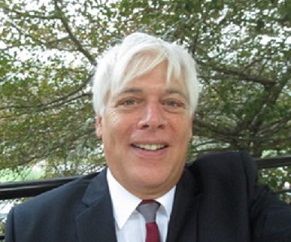 I am deeply grateful for the opportunity Dr. Theda Floyd and the Holistic Arts Institute gave me. I just completed all the courses necessary to achieve certification as a Holistic Health Practitioner. The HAI courses were challenging, thorough and in depth. I learned about some of the most important healing paradigms available today while achieving recognition toward certification.
I now look forward to sharing with family and friends some of this powerful information. For anyone thinking about working with HAI and the wonderful Dr. Floyd, well then go for it!! The courses are well thought out and so relevant to the new energy research, and very interesting texts as well. Thank you Dr. Floyd for your patience and direction, and thank you HAI for giving me a new awareness of health and healing.
Tai Aguirre
Executive Producer
I have completed the Healing with Whole Foods course and I must say WHAT AN EYE OPENER. Wow, no kidding it has changed my life! It is incredible! I have really changed my eating habits and incorporated many of the "quality" foods the author recommends as well as the TCM practices. I am also beginning to live my life according to the Chinese Clock! :)
~Pamela Henderson
"I just received my workbooks, and I'm so pleased to see how organized the study program is for Holistic Health Practitioner. Very impressed!"
After months and months of researching for the best accredited long distance learning schools specializing in Holistic Healing, I've narrowed it down to Holistic Arts Institute. By far it is the best choice for online education. With their wide range of course options allowing you to customize your education, it makes no sense to go anywhere else, when everything you need is all here at an outstanding price. I had many questions prior to signing up and within minutes of sending off my emails I was greeted with a personal and friendly reply from the Institute's founder and director Theda. Theda helped my choose my classes based on her knowledge and the path of life I'm currently on, as well as where I want to take my new profession to. I just received my workbooks, and I'm so pleased to see how organized the study program is for Holistic Health Practitioner. Very impressed! BTW...If anyone is near the Inland Empire or Orange County area and looking for a study partner message me on Facebook. It always helps to have interaction with fellow classmates.
~Christina Marie Daniels
I feel I have learned so much from the Dietary Wellness Course, and have really enjoyed taking it. Having owned a vegetarian restaurant for 5 years, I know the benefits of eating healthy, but sometimes life just gets in the way of doing that. There are many excuses for it, time, money and convenience are just a few. Learning how to combine foods to get the ultimate nutritional value from them, foods that boost immunity and lower cholesterol are all things I have found informative and helpful. Just reiterating the benefits of healthy eating and how it can prevent disease and protect my health are priceless. I want to be as healthy as I can by eating the right foods and taking the right herbs and supplements. I want to help others that don't know about dietary wellness and eating healthy. I find myself referring to the course information often for my friends who have questions about what foods they should or should not be eating.
~Terri Chavez, Phoenix, OR
"Your program is by far
the greatest investment I have ever made."
A simple thank you is inadequate for all you have equipped me with. I'm enrolled in the Energy Therapy Program, and my entire family has benefitted from the energy shifts.
I've worked in the Law Enforcement Profession for the past 26 yrs., allowing the negative environmental influences to change my genes. I now know how to "choose" to be happy.
Your program is by far the greatest investment I have ever made. Thank you HAI for the course materials, I now have a mind that fully understands the components of energy work.
I will end here so I can finish my dive into the biology of intention course; this course alone is priceless.
NAMASTE,
~ Sherie Lynn, San Bernardino, CA
I absolutely love the gemstone reflexology course—it is wonderful. Not only is the subject interesting, but HAI has done an incredible job putting together the course materials and work book. I have learned so much and cannot wait to integrate gemstone reflexology into my Tui Na practice and personal life.
~Stephanie Lawrence
"I have been able to help family, friends and pets with energetic and spiritual healing since day 1 of starting on this wonderful learning journey."
I have just completed my Holistic Health Practitioner course. I am very proud of my new knowledge. The courses are well thought out and the texts are relevant to today's new energy as well as interesting to read. I loved reading every one of them. I have been able to help family, friends and pets with energetic and spiritual healing since day 1 of starting on this wonderful learning journey. Thank you HAI for my new awareness.
~Mary Spohn
"While I've studied a variety of healing modalities at
different times, this is the most thorough
in terms of content, theory and academic excellence
that I have come across."
Dear Theda,
Thank you so much for the opportunity to pursue studies as a Holistic Health Practitioner through the Holistic Arts Institute. Initially, when I read through the mission and course materials, I knew it was the perfect program for me and that somehow, it would aid in fulfilling my dream of providing healthy healing options for people I know who are suffering from arthritis, diabetes, the myths of aging and other issues. I always knew the solutions had to be simple—and given enough exploration the answers would appear—and they have through this connection.
Since my first course in Bach Flower Remedies and through to Therapeutic Prayer and others, my eyes have been opened. Truly a soul journey, but, now supported by foundational knowledge, this program has served both roles, spiritual and intellectual. While I've studied a variety of healing modalities at different times, this is the most thorough in terms of content, theory and academic excellence that I have come across. As the result, I feel more confident in integrating the information into my present work and expanding my role as an artist, teacher and educator. Also, the integration of mystical and esoteric information has made an impact on my life and my personal quest for a more holistic way of living.
Clearly this program emanated from a soul who cares about humanity and understands service. I look forward to continuing education courses that will be stimulating and engaging as I evolve into my role as an educator and holistic health practitioner.
Kind Regards,
Diana Turner-Forte, MA, RTS RAD, HHP
"Seeing, feeling, experiencing is believing!!!"
. . . Then, while in the perfect meditation state, I received my Reiki Level II attunement. It was then that I got this experience of meeting my Guides. It was a beautiful experience, to say the least. I was surrounded by gold and purple floating lights, and the purple colors were in the shapes of petals, such as that of a lotus flower. I even dropped my jaw and spoke out loud, "How beautiful". Then a bright white light appeared in the bottom right corner of my peripheral vision (mind you, my eyes were closed for the entire meditative state). The white shaped itself into wings of some sort and moved more towards the center. I wept. I felt this over joy feeling of love and belonging. Next came dark blue-purplish shapes that resembled people. No faces that I could see, just the outline of a being. There were four of them, all gathered before me. They stayed for a while, not nearly long enough because I wanted so badly to talk to them. . . but they will be back to visit, I'm sure. Seeing, feeling, experiencing is believing!!!
~ Wendy Holmes
I didn't think that I could afford to go back to school to become a Holistic Health Practitioner, but with your easily affordable programs I am actually on my way. I am ecstatic that with the Individualized Holistic Health Practitioner Program I can earn my HHP while taking courses that I personally select, those that interest me and truly express who I am. Best of all, your full student support and well structured courses make learning an absolute breeze.
~Lauri, Utica, NY
About 8 months ago I was searching for a change in my career. As a full time hospice social worker and a mother of two, I was very excited to find a program that is self-paced and was exactly the change I was looking for. The Holistic Arts Institute programs offer many different classes and certifications. As I am very interested in natural healing, I chose the Aromatherapy program which consists of five classes. So far I have completed three of the five classes and have learned more than I could have hoped for. The classes are very interesting as well as useful and informational. The staff answers any questions I have in a timely manner and I feel I can contact them any time I need. The price was very reasonable for the benefits I will receive at the end. Upon completion of the program I will become a holistic health practitioner for my company.
~Candace DePaola, PA
"Thank you for YOUR kindness and generosity
from all levels of my heart."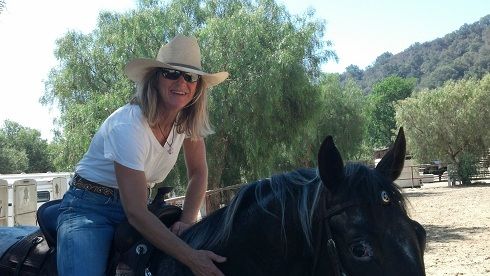 The Energy Therapy Practitioner Program has been a huge Blessing in my life, and the catalyst that changed my life forever with a profound understanding of all the traumas I have endured throughout my lifetime. What an awakening I have gone through. Each course included books to read that I couldn't put down and showed each path my life took and why, as layer by layer of pain and hurt pealed off me for the "Ah Ha" moments. I have had many past life awakenings where I could use that information and knowledge to make the changes necessary in my life today.
Thank you for YOUR kindness and generosity from all levels of my heart. I look back from the first course I started, and want you to know, that the order of courses, and layouts couldn't have been more perfect for my healing and understanding levels. As each course progressed and was accomplished, I was then ready for the new teaching and learning as if preparing me for another step up the ladder.
My Healing Energy and vibration, and intuitive insight are higher than I could even imagine. I work with people that other healers cannot help and they, therefore, give their clients over to me for complete Healings and miraculous recoveries. I have healed many, many horse and rider teams of stuck energy that created physical and emotional issues within both; they then went on to win their perspective shows.
Thank you Theda and your entire staff for this wonderful life changing opportunity to step into who I was truly meant to be, I'm a new person. (Always a Cowgirl).
God Bless you and all!
Namaste',
GINI THOMPSON
http://energyhealingvibrations.com/
HAI offered so many interesting subjects to choose from, it was hard for me to pick just one. Enrollment was easy and I received my course materials right away. I've enjoyed reading the books, included! Participation in HAI allowed me to learn on my schedule and has enticed me to learn more. Divine Guidance has been the most affordable and rewarding course I have ever taken.
~Brenda Adams, Nampa, ID
The Advanced Reiki Practitioner (ARP) program changed my life. When I learned that all of our negative emotions are caused by a disruption in our body's energy system, and that energy therapy (Reiki) realigns our subtle biofield to reduce or eliminate those emotions, well, life got a whole lot easier! After completing both the ARP program and the Spiritual Counselor (SC) program, I feel much more centered, and I have a wonderful new job as a Reiki Master Practitioner/Teacher. I would highly recommend both programs. All of the HAI courses are very thorough, easy to follow, and incredibly interesting. They are a must for anyone who wants to learn to thrive on a multidimensional level, or simply to expand their existing spiritual practice.
~ Brenda Pharaoh-Kroon
I am currently enrolled in the Spiritual Counselor program and I cannot say enough good things about the Holistic Arts Institute. The prices are reasonable, the courses are clear and easy to follow, and the administration is SO kind and helpful. Any question or concern I have is answered promptly and efficiently. And, no matter what I choose to do with my certification upon completion, I take comfort in the fact that I'm learning SO much about myself, societal behaviors and the human condition. It has been a therapeutic extension of my recently published book, 'The Coiled Serpent', in which I describe the painful effects that spontaneous energy healing can have on the body until we 'wake up' and learn to embrace the healing process. HAI has cultivated this concept and guides us extensively through the process. That to me, is invaluable.
~Brenda Pharaoh-Kroon ॐ
My learning experience with Holistic Arts Institute, Inc. was very empowering. It was exciting to receive a package in the mail that would enhance my personal and professional goals in life. The workbook and reading material was very helpful and really inspired me to take action steps towards success. Thank you Holistic Arts Institute, Inc.!
~Sherita Sparrow
The learning experience with HAI is phenomenal because people can do courses at their own pace, which is ideal for today's busy lifestyle. The support from the faculty is great. My husband did the Certified Herbalist Program and then I joined the school and am doing the same program.
~Kiran Markos
Thank you so much for making the Reiki Master Teacher and Practitioner Program available. I can't believe how much and how fast I am learning, and how much fun I am having doing so. Your courses are the best on the Web!
~Lauren, Delmar, NY
I just received my Usui Reiki I course yesterday and absolutely love the course handbook—I literally cannot put it down. I am so glad that I have found Holistic Arts Institute!
~Krystal, Ashland, OR